MISSION STATEMENT

The mission of Marrvelous Pet Rescues & Adoptions is to provide immediate, necessary care and treatment for abandoned, stray, or needy animals, and to then acquire temporary shelter in foster homes while seeking permanent placement into compatible, loving, caring homes. We also support education for responsible animal care, promote spay & neuter, microchipping and training.

MarrVelous Pet Rescues & Adoptions

305-453-1315

MarrVelous Pet Rescues & Adoptions, 305-453-1315

Looking for a new addition to your family? What better way to complete your family than to adopt a loving pet.

We're dedicated to uniting pets with loving homes and families. Our pets are part of our families and we take great care in making sure that they are provided for and taken care of.

Here on these pages, you can find out more about animals we currently have available for adoption, find animal resources, and a lot more.

Please contact Rescue Coordinator Kat Spiegel at 305-453-1315 with any questions.

From big to small, old souls to young souls, we are sure to have what you are looking for. 

Looking for a purrfect kitty friend? Take a look at who we have available. 

MarrVelous Pet Rescues, Inc. is a tax exempt nonprofit charitable corporation registered with the Internal Revenue Service as a 501(c)3 organization FL#CH30978 A COPY OF THE OFFICIAL REGISTRATION AND FINANCIAL INFORMATION MAY BE OBTAINED FROM THE DIVISION OF CONSUMER SERVICES BY CALLING TOLL FREE 800-435-7352 WITHIN THE STATE. REGISTRATION DOES NOT IMPLY ENDORSEMENT, APPROVAL OR RECOMMENDATION BY THE STATE REG# CH30978

The rescue pets here at MarrVelous Pet Rescues are pretty fantastic, so we do screen everyone who completes an application.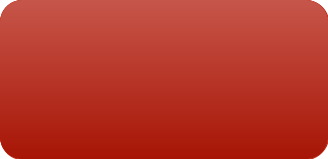 ADOPT, DON'T SHOP!

Nearly 100% of pet stores sell puppies supplied by puppy mills. Instead of buying a pet, we could reduce the number of animals killed in shelters significantly.Adopting an animal is a fulfilling experience. True love is waiting for you.