Looking for a new addition to your family? What better way to complete your family than to
adopt
a loving pet.
We're dedicated to uniting pets with loving homes and families.  Our pets are part of our families and we take great care in making sure that they are provided for and taken care of.

If you've lost your pet, please let us know and we will post details to our
lost pets page
, hopefully leading to a successful reunion.  Please contact Rescue Coordinator Kat Spiegel at 305-453-1315 with any questions.
Sit. Stay. We're glad you found us!

Welcome to MarrVelous Pet Rescues & Adoptions in the Florida Keys!

MarrVelous Pet Rescues, Inc. is a tax exempt nonprofit charitable corporation registered with the Internal Revenue Service as a 501(c)3 organization FL#CH30978 A COPY OF THE OFFICIAL REGISTRATION AND FINANCIAL INFORMATION MAY BE OBTAINED FROM THE DIVISION OF CONSUMER SERVICES BY CALLING TOLL FREE 800-435-7352 WITHIN THE STATE. REGISTRATION DOES NOT IMPLY ENDORSEMENT, APPROVAL OR RECOMMENDATION BY THE STATE REG# CH30978

Are you ready to get Groovy! Well get ready for WoofStock 2015!  In February or March we take over the lawn and bandstands at Founder's Park!!  If you are interested in becoming a vendor, sponsor, or volunteer please visit the WoofStock website
www.KeysWoofStock.com
for additional information and our conctact information. Act fast we expect this year to far surpass last year and space is limited! We look forward to seeing you there!
SHEILA

Name: Sheila

Breed: Shepherd mix

Size: 57 lbs

Age: 5 yrs old

Dogs: Some are okay

Cats:  Nope

Children: Not really

Sheila

Energetic, devoted to her person, fun loving and just slightly misunderstood; Sheila is a beautiful girl with many dimensions. She's about 5 yrs old and 60ish pounds. She loves catching land crabs in one gulp, swimming as much as she can and just being pretty!! Give us a call at 305-453-1315 or apply online at www.marrvelouspetrescues.org today!

MISSION STATEMENT

The mission of Marrvelous Pet Rescues & Adoptions is to provide immediate, necessary care and treatment for abandoned, stray, or needy animals, and to then acquire temporary shelter in foster homes while seeking permanent placement into compatible, loving, caring homes.  We also support education for responsible animal care, promote spay & neuter, microchipping and training.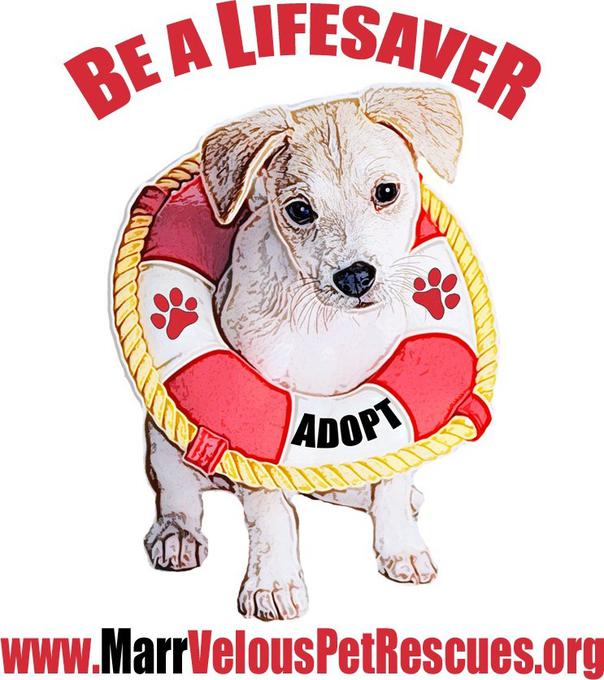 MarrVelous Pet Rescues Amazon Wish List