What to Do If You Lost or Found a Pet

If you have lost or found a pet there are key steps you should take: 

Contact Local Shelters & Rescues

Contact Local Vet

Talk to Your Neighbors

Search Your Neighborhood

Create and Post Flyers 

Check Websites & Newspapers 

Post On Social Media 

Place a Classified Ad 

MISSION STATEMENT

The mission of MarrVelous Pet Rescues Inc., a Florida 501(c)(3) non-profit, is to provide immediate counsel, care, medical treatment, and shelter for animals in need until permanent adoption is achieved. We promote education for responsible animal care, spay & neuter, microchipping, and training.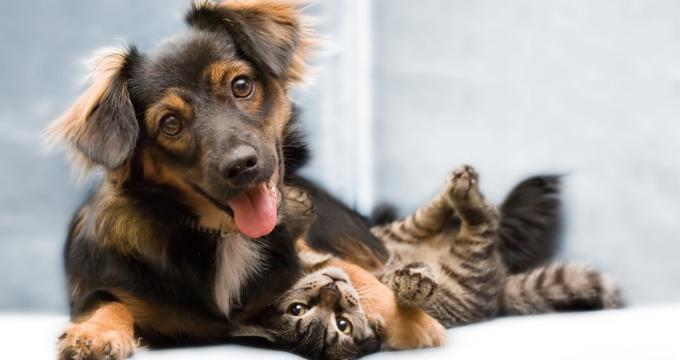 MarrVelous Pet Rescues & Adoptions

305-453-1315

MarrVelous Pet Rescues & Adoptions, 305-453-1315

Get Ready to Meet Some Great Pets!

Big or small, we have the right pet for you! 

Volunteering, the Gift that Give Back

We are almost entirely Volunteer Operated

Help Us Help Our Pets! There are Many Ways and Reasons to Donate! 

If you can't commit for a lifetime, how about committing for a while!

We don't have a shelter. We rely on a wonderful network of fosters. These people, singles and families alike, open heart and home to rescues who would otherwise become/remain homeless or perhaps even be euthanized. They are truly lifesavers!

Improve your chances of recovering your lost companion or finding an owner, by acting quickly and being thorough and persistent. Take advantage of every means of seeking and spreading information about your lost pet.

Join us the first Thursday of every month! Dogs must be well-socialized and leashed in hand at all times. All dogs must be vaccinated. Dog owners must be 21 to partake in adult beverages. 

MarrVelous Pet Rescues, Inc. is a tax exempt nonprofit charitable corporation registered with the Internal Revenue Service as a 501(c)3 organization FL#CH30978 A COPY OF THE OFFICIAL REGISTRATION AND FINANCIAL INFORMATION MAY BE OBTAINED FROM THE DIVISION OF CONSUMER SERVICES BY CALLING TOLL FREE 800-435-7352 WITHIN THE STATE. REGISTRATION DOES NOT IMPLY ENDORSEMENT, APPROVAL OR RECOMMENDATION BY THE STATE REG# CH30978

Sit. Stay. We're glad you found us!

​   PET OF THE WEEK

​                               Phoebe

Phoebe is a 10 month old Bull Terrier Mix.  She is super sweet and very shy.  Loves other dogs and to snuggle by your side.  Phoebe is looking for a is looking for a safe and loving Furever home! 



Rover is an app and website that matches dog parents with dog sitters near them. Many Rover sitters in Miami donate a portion of their earnings on Rover to MarrVelous Pet Resources. Book through Rover to give back!

Looking for a loyal companion? Meet Phoebe

​We are honored and blessed to have been chosen as one of the 75 recipients from the Community Foundation of the Florida Keys and the Landau Family Hurricane Relief Fund for the Upper Keys. We are so grateful to our community and those who support our community for their generous donations allowing the Community Foundation of the Florida Keys and the Landau Family Hurricane Relief Fund to give us and others the opportunity to help those two and four legged that need it.

We at Marrvelous Pet Rescues know the challenges being faced by so many in our island community. Loss of income has put extraordinary hardships on so many and we want to be there to help you keep your beloved pets during these challenging times. Marrvelous Pet Rescues has established a Pet Food Relief program to help provide food for your furry family. We will be working with Keys Kritters and Whiskers and Paws to get pet food to those in need right now. We ask that you complete a request form with necessary details to be added to our food wagon. Volunteers will be delivering to your door, there will be no human interaction at time of delivery to assure the safety of our volunteers and you. We will get through this together, we hope that this aid will make a difference in keeping your pets. If you are in a position and want to help, please reach out today, we are asking for monetary donations to sponsor pet food versus buying and dropping off food to us. It is easier and safer for us to coordinate purchasing, picking up and distributing specific consistent pet foods in a controlled environment.

Marrvelous Pet Rescues CARES - COVID 19 Relief Efforts


Join Our Kibble Wagon!

Apply for our Pet Food Assistance Program

PET FOOD ASSISTANCE PROGRAM